Entertainment
Behati Prinsloo Reveals Sex of Baby No. 3 With Adam Levine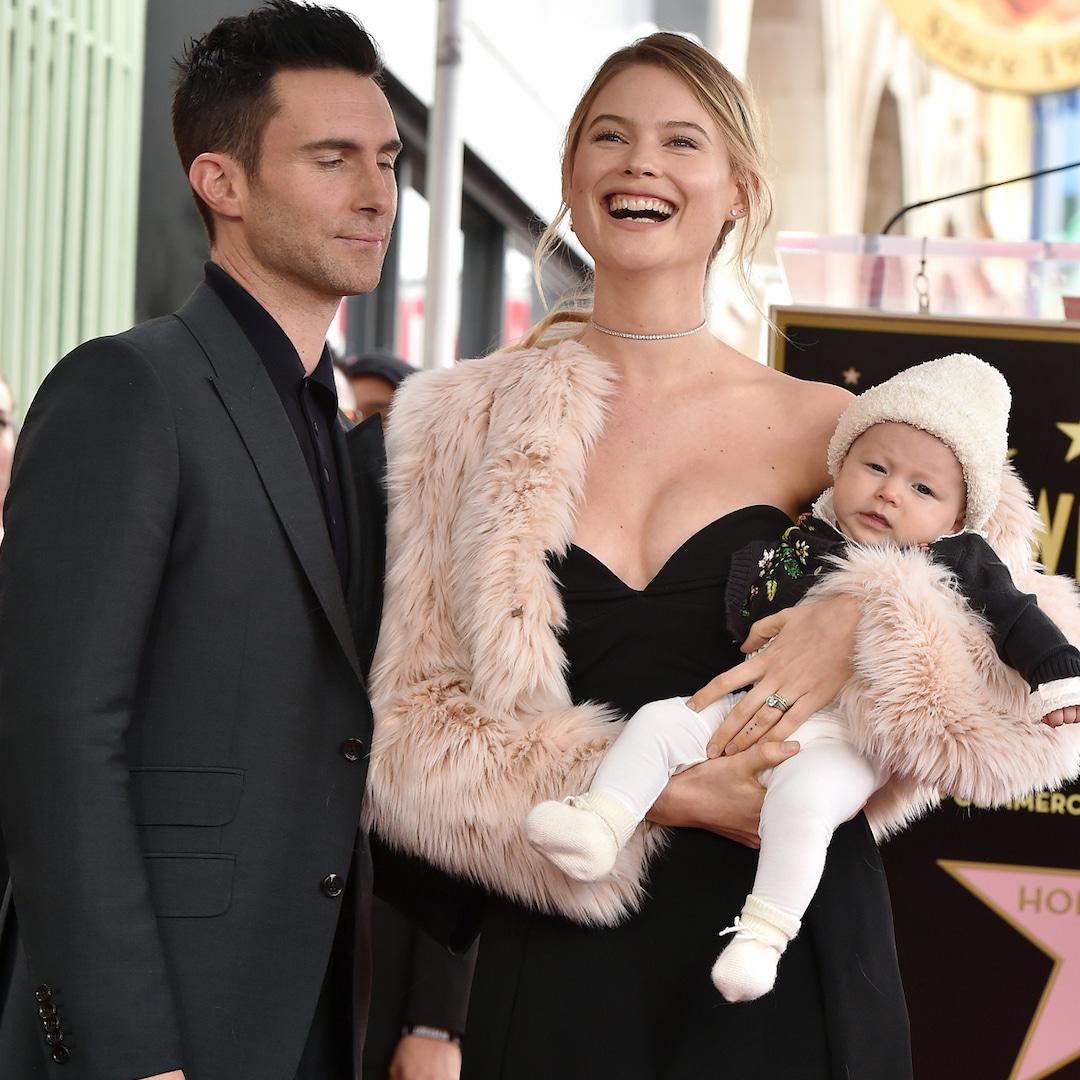 Behati Prinsloo Shares First Photo of Baby No. 3 With Adam Levine
This family of five is living their happy ever after.
Nearly one year after Adam Levine and Behati Prinsloo welcomed their third child, the model, who didn't share their infant's name or sex at the time, confirmed that she and the Maroon 5 frontman welcomed a baby boy.
While discussing her birth story, Behati didn't share the little one's name but did refer to the 10-month-old using pronouns "he/him." During the conversation, the 35-year-old—who also shares daughters Dusty Rose, 7, and Gio Grace, 5,  with Adam—also detailed her littlest one's birth and revealed she decided to forego an epidural. 
"My doctor at a certain point was like, 'I just want to let you know, this is kind of the point, if you were going to get anything, this is it,'" Behati remembered during a Nov. 3 appearance on the podcast The Mother Daze with Sarah Wright Olsen & Teresa Palmer. "She was like, 'It's up to you, nobody's putting pressure on you, do what you feel.' I was like, 'I feel really good, I think I'm just going to go with this feeling right now.'"