Entertainment
The Boldest Vampire Movie Of The Year Needed Just A Little More Bite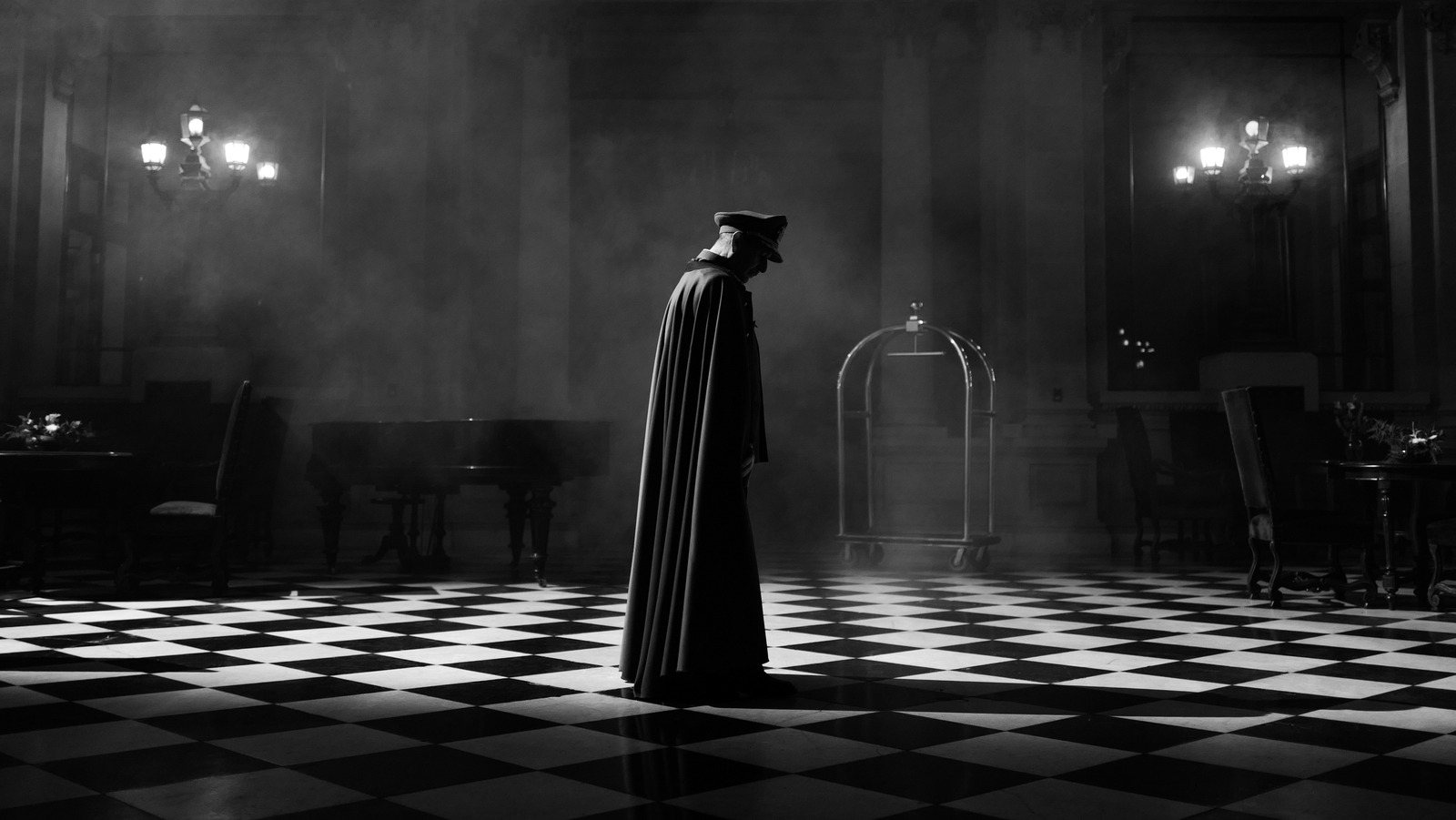 Subtlety isn't necessarily the name of the game in "El Conde," an alternate-history film where the ex-dictator is envisioned as a vampire born 250 years in the past. After discovering his latent taste for blood as a soldier in service of King Louis XVI and promptly becoming a deserter once the bloody French Revolution erupts, one can practically see his fierce hatred of revolutionary politics ossifying as he witnesses the beheading of Marie Antoinette. (These flashbacks are regaled to us by the film's unreliable and suspiciously invested narrator, whose identity results in one of the wildest third-act reveals you'll ever see.) It certainly won't fly over the heads of viewers when he lustfully licks the leftover blood left behind by the guillotined French monarch, makes off with her decapitated head, and uses her bourgeois legacy as motivation to commit all sorts of atrocities in the pursuit of savagery. (Such acts are not limited to war crimes, mind you, even as his nasty habit for puréeing the still-beating hearts of his victims with an ever-handy blender steadily turns into an unremarked-upon running gag of sorts).
Larraín doubles down on this with the arrival of Pinochet's utterly selfish brood and his distant wife Lucía (Gloria Münchmeyer), all of whom seem intent on proving that vampires come in many forms. Such blunt imagery tends to feel right in line with the aims of the script, co-written by Larraín and Guillermo Calderón. But trouble arises once it becomes clear that the story doesn't aspire to anything deeper or more profound than that.
For its almost two-hour runtime, "El Conde" never runs out of gorgeously-rendered shots framed and lit by cinematographer Ed Lachman ("Carol," "Dark Waters") or impeccable production design by Rodrigo Bazaes … but even the most lavish sets and most theatrical interplay between gothic shadows and light (aided by the gorgeous classical score by Marisol García) amount to little more than window dressing when the film settles into a low-energy, largely plot-less middle act. The only real spark is provided by the arrival of Carmencita (Paula Luchsinger), a charming and utterly pious nun recruited by one of Pinochet's gaggle of grown-up children and tasked with sorting out their father's financial situation. Unbeknownst to most, however, she has her own secret agenda to exorcize the "devil" that she believes is in possession of Pinochet's soul — or what remains of it.