Entertainment
Yellowjackets Funko POPs Celebrate Doomcoming With Wilderness Style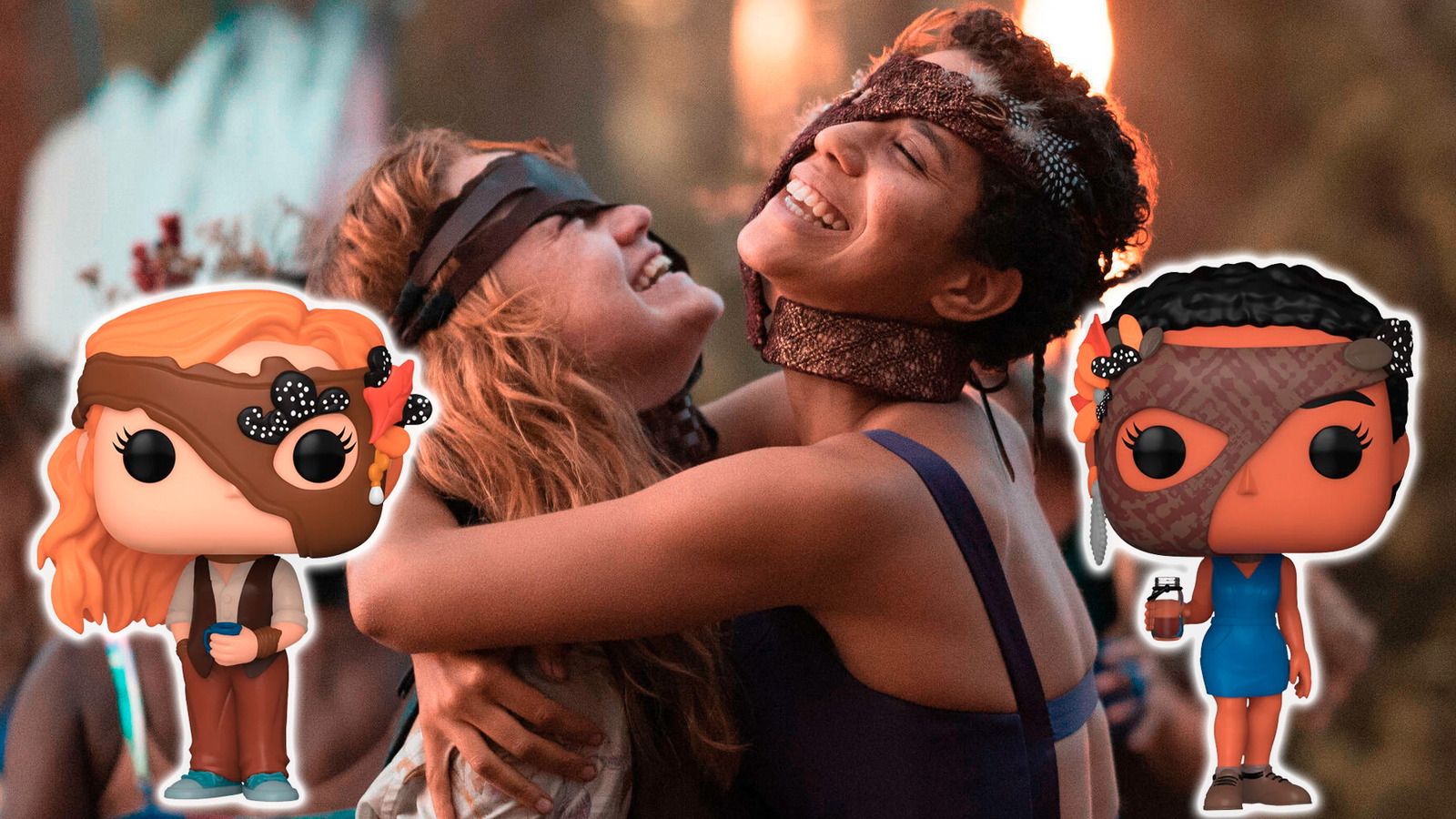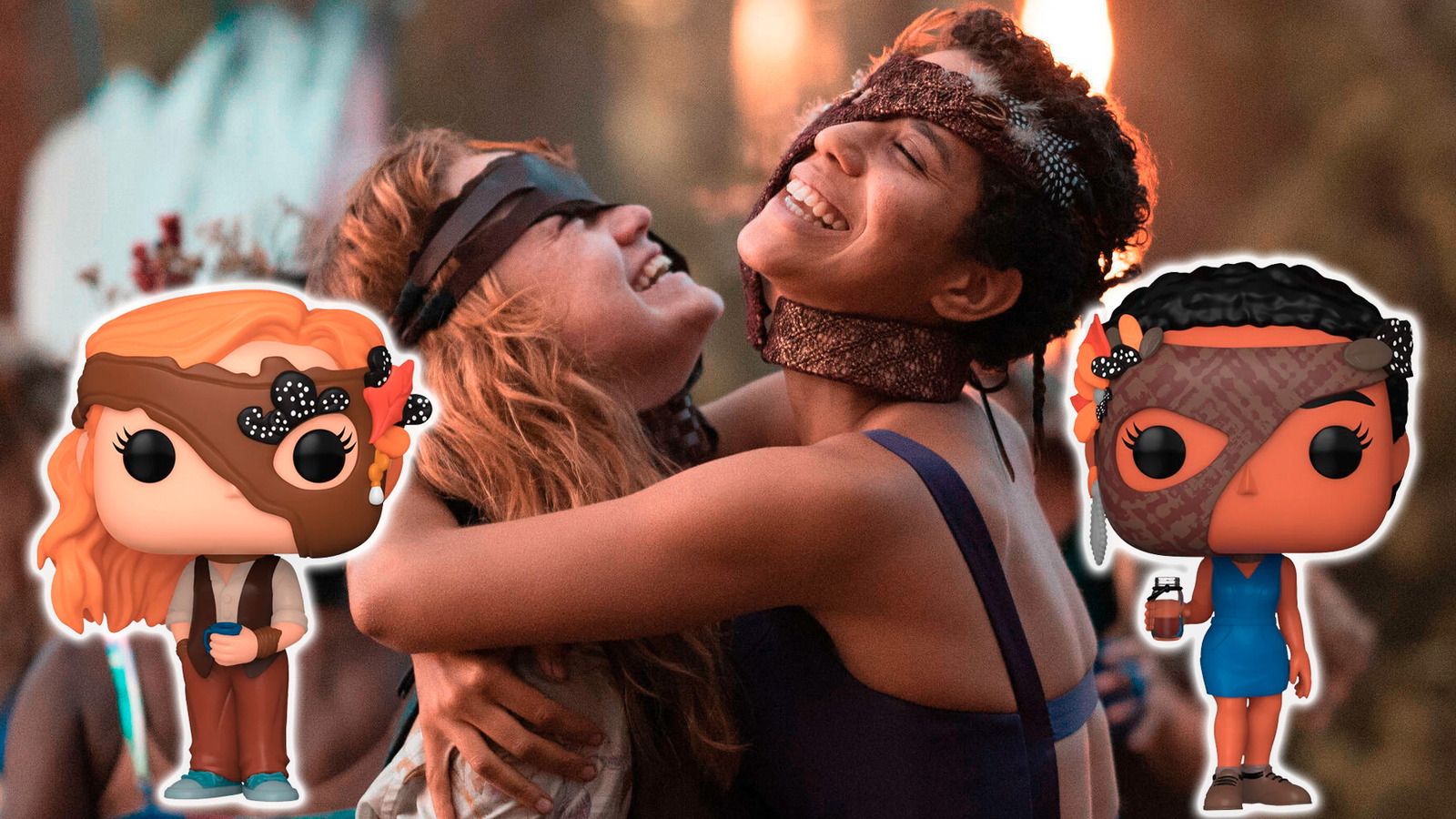 The Misty figure cracks me up because she's donning her "fancy" look, aka "wearing way too much blush." She's also holding a mushroom, ready to drug us all! Jackie is wearing her beautiful yellow dress and nature headpiece, but if you look closely, she's also wearing her friendship necklace. If you know, you know. Taissa is wearing her side-face patch to match Van post-wolf attack, and holding a jar of celebration stew. Shauna is holding her little baby bump (oh god, I'm going to cry) with one hand, and the knife that she's going to put to Travis' throat with the other.
The Lottie POP is wearing the antler queen crown and looking like the unbothered cult leader that she is, and Nat has on her fishnets and combat boots, because of course she does. Meanwhile, Van has on her side-face patch and is in a casual stance with one hand in her pocket, because Funko has somehow figured out how to code a vinyl figure as a lesbian, and Coach Ben comes with his wilderness crutches. We love disability representation, don't we, folks? 
Honestly, these figures are perfect and the only thing I'd change is the inclusion of a Laura Lee POP, even though she (and Leonard, RIP) had already exploded over the lake by this episode. Maybe we'll get lucky and get one someday.
The "Yellowjackets" POPs are currently available for pre-order and will be released in early 2024.