Sports
5 best players in Dota 2 The International 2023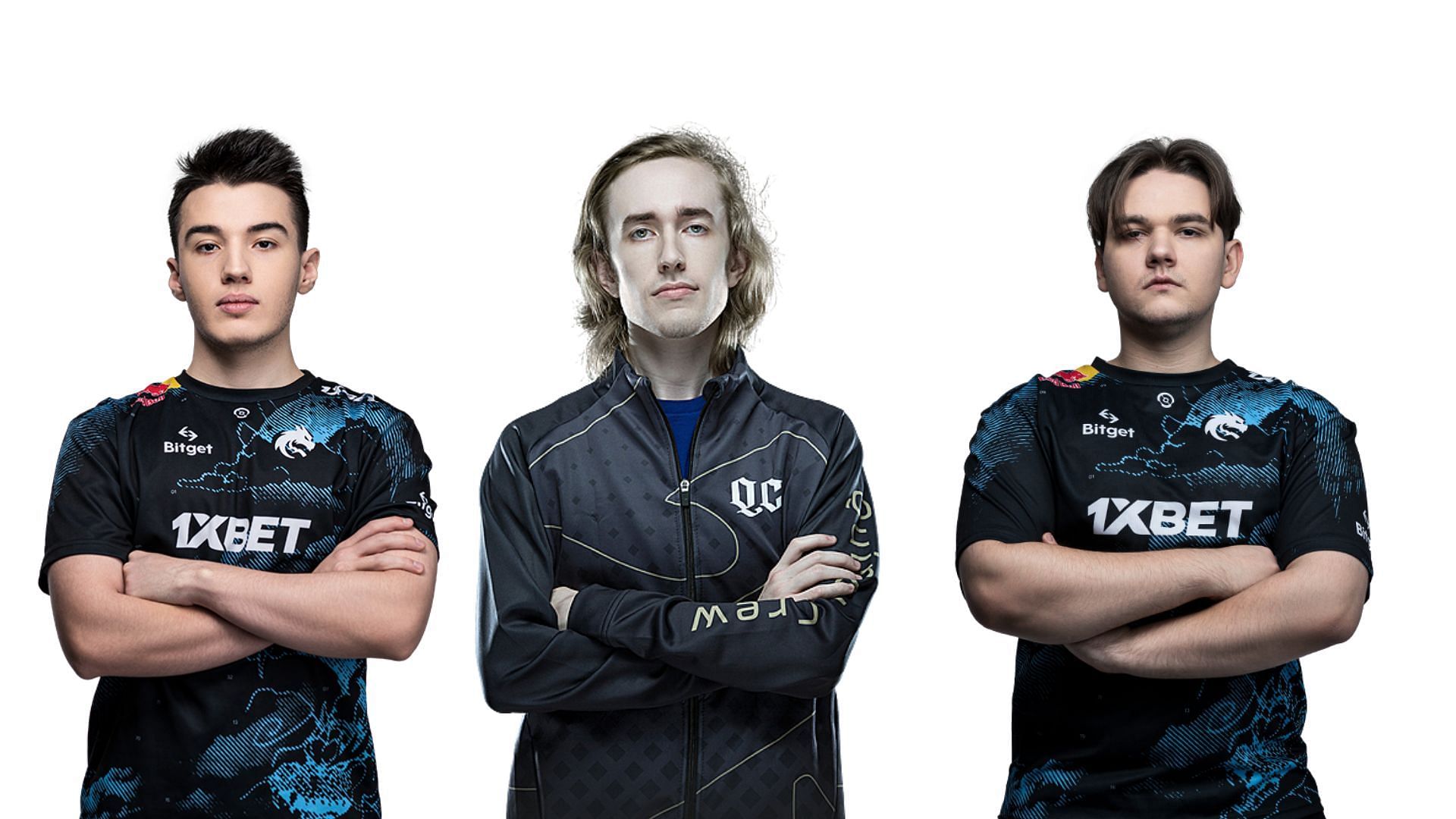 Team Spirit completely outplayed Gaimin Gladiators in Dota 2 The International 2023 (TI12) Grand Final. This tournament also saw some players forge their names in the history books as the best competitors, showcasing their legendary skills both on their signature and meta heroes. That said, we also saw some rampages and mind-boggling plays from the players.
We've compiled a list of the five best players based on their statistics and gameplay in TI12. Some of them achieved rampages, pulled off triple kills, and single-handedly turned the tide in losing games. Scroll ahead to learn more about the five best players in TI12.
---
" class="promoted-img" loading="lazy" width="1440″ height="220″ alt="fortnite-promotional-banner" />

Here are the five best players in Dota 2 The International 2023
1) Illya "Yatoro" Mulyarchuk
Yatoro is undoubtedly the best safelaner in the professional scene as of now. He won TI10 and TI12 with Team Spirit and joined the two-time winners' club along with Collapse, Mira, and Miposhka.
He got a rampage with Faceless Void in the Grand Final matchup against the Major winners, Gaimin Gladiators. Furthermore, Yatoro played a pivotal role in Team Spirit's undefeated run in the TI12 tournament.
Notably, his godlike spree with Morphling against the Chinese powerhouse, LGD Gaming, during the Upper Bracket Final helped Team Spirit advance to the Grand Final.
Signature heroes in Dota TI12:
Chaos Knight
Morphling
Weaver
---
2) Magomed "Collapse" Khalilov
Collapse became a legend of the game as he eliminated a strong OG squad back in TI10 with his signature Magnus. Despite a disastrous TI11 run with Team Spirit, he bounced back and established himself as the best offlaner in the world during The International 2023.
Collapse's ability to make space for his cores and quick decision-making skills in teamfights stood as pillars for Team Spirit's legendary TI12 campaign. He even played unusual heroes like Night Stalker and Axe in the Upper Bracket Semifinals against the WEU powerhouse, Team Liquid, and relegated the latter to the Lower Bracket.
His impeccable calls with Axe and deadly Night Stalker gameplay were enough to shut down Liquid. Additionally, he was given Magnus in the Upper Bracket Final against LGD, where he put on a show and waltzed into the Grand Final.
Signature heroes in Dota TI12:
Tidehunter
Spirit Breaker
Magnus
---
3) Quinn "Quinn" Callahan
Quinn, the two-time Major winner with Gaimin Gladiators, is one of the finest midlaners in the Dota 2 pro scene. GG's TI12 run was a significant challenge as they fought their way to the Grand Final from the dreaded Lower Bracket. However, Quinn's gameplay was nothing short of spectacular, as he dominated most of his midlane matchups.
He boasted a versatile hero pool that played a pivotal role in GG's victories in TI12. Additionally, his synergy with GG's dyrachyo and Ace helped the team secure clean victories against the Chinese supergiants, Azure Ray and LGD Gaming in the Lower Bracket Semifinal and Final, respectively.
Signature heroes in Dota TI12:
Pangolier
Necrophos
Primal Beast
---
4) Zhang "y`" Yiping
y` is an established Dota 2 legend who excels as hard support. He won The International 2016 with Wings Gaming against Resolut1on's Digital Chaos. His wealth of knowledge about the game and supporting skills made him one of the best supports in Dota 2 currently.
Additionally, his excellent warding style and giving the best laning stage for Shiro in TI12 helped LGD top their group and helped them secure a slot in Upper Bracket. His Witch Doctor and VS picks helped LGD overwhelm their rivals, Azure Ray, in the Upper Bracket Semifinals.
Additionally, his Oracle pick against Keyd Stars in the deciding Bo3 series helped LGD finish the game within just 29 minutes.
Signature heroes in Dota TI12:
Phoenix
Vengeful Spirit
Enchantress
---
5) Michał "Nisha" Jankowski
Nisha is arguably one of the best midlaners in Dota 2, consistently dominating his lane in TI12. He transferred to Team Liquid after Team Secret's loss in the TI11 Grand Final. Following this move, Nisha quickly rose to compete at the highest levels in tier 1 tournaments with his new team.
This performance earned Team Liquid a direct invitation to The International 2023. Nisha played meta heroes such as Primal Beast, Kunkka, and Earth Spirit in both the group stage and Upper Bracket, contributing to Liquid's victories.
Unfortunately, he got eliminated in the LB Quarterfinals due to his team's minor misplays. Additionally, he got heavily countered by Collapse's Night Stalker as Riki in the Upper Bracket Semifinal.
Signature heroes in Dota 2 TI12:
Earth Spirit
Invoker
Storm Spirit
---
Follow Sportskeeda's Dota 2 section to get wind of the latest news and updates.