Sports
Despite arrest, Houston Rockets reportedly not allowed to suspend Kevin Porter Jr.
Kevin Porter Jr. of the Houston Rockets has been charged with second-degree assault and strangulation of his girlfriend, WNBA player Kysre Gondrezick.
According to a New York City police spokesperson, the incident happened at around 6:45 a.m. Monday morning.
"Upon arrival, officers were informed that a 26-year-old female sustained a laceration to the right side of her face and was complaining about pain to her neck," the spokesperson said. "A preliminary investigation on scene determined that a known individual struck her multiple times upon her body and placed his hands around the neck."
•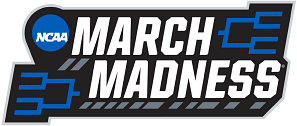 The Houston Rockets acknowledged the incident involving Kevin Porter Jr.
"While the NBA is conducting its own investigation, the Houston Rockets aren't allowed to administer any immediate punishment on Kevin Porter Jr., including a suspension," ESPN's Adrian Wojnarowski tweeted.
Kevin Porter Jr. is set to earn over $15.8 million in the 2023-24 season and is on a non-guaranteed amount for the following season.
Kyser Gondrezick's sister has message for Kevin Porter Jr.
After Monday's arrest of Kevin Porter Jr., the sister of the Indiana Fever's Kyser Gondrezick, Kalabrya Gondzerick-Haskins, used her sister's Instagram account to relay her message to the Houston Rockets guard.
"If you think you gone touch my sister and not get touched, count ya f**king days. Better hope and pray you'll be able to ever walk again let alone dribble. You may have gotten away with this s**t in the past cus yo mama ain't beat ya a**, but we spank lil punk a** painting nail sissy b**tches like you everyday.
"Don't show up to that crib. We gone do it to you. Lil b**ch," Gondzerick-Haskins posted on Kyser's Instagram story.
Like her sister, Kalabrya is a basketball athlete. She played for Michigan State and was married to Pittsburgh Steelers quarterback Dwayne Haskins, who died after being struck by a car on April 9, 2022.
Kysre Gondrezick was drafted fourth in 2021 by the Indiana Fever. Before entering the professional ranks, she was the Michigan Player of the Year and Miss Michigan Basketball.
Edited by Joseph Schiefelbein