Sports
"First of November" – Frenkie de Jong's girlfriend Mikky shares loved-up snap with Barcelona midfielder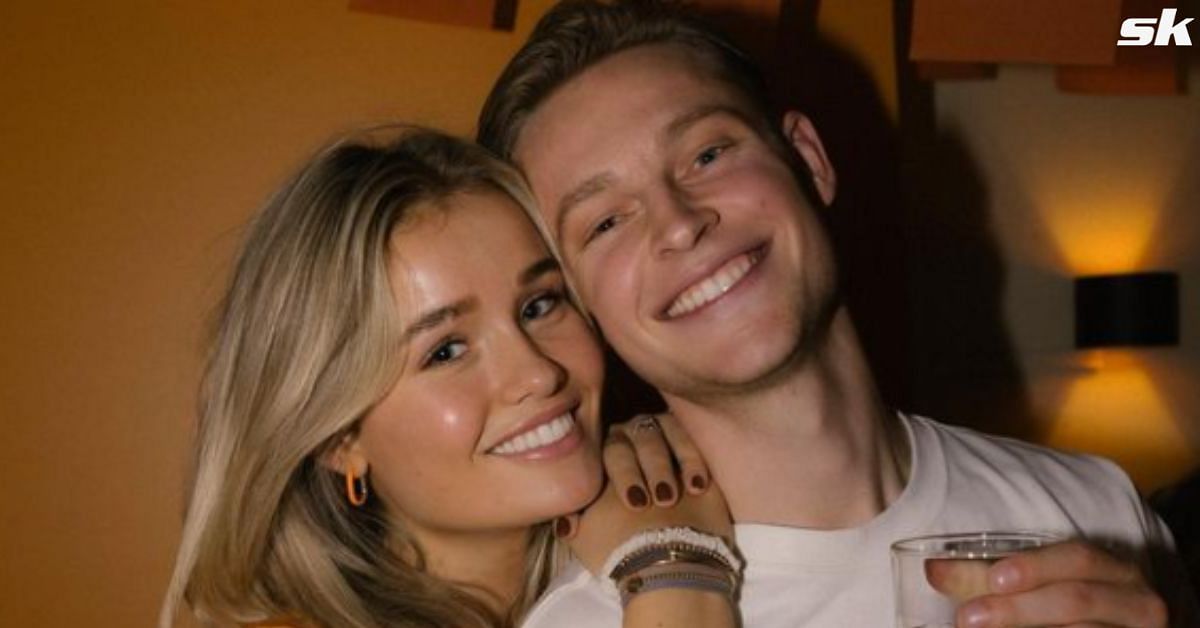 Frenkie de Jong's longtime girlfriend Mikky Kiemeney recently shared a loved-up picture with the Barcelona star on her social media account.
Earlier this year in July, the couple announced that they were expecting their first child. Mikky Kiemeney announced this via her Instagram, where she uploaded a video from the couple's vacation during the pre-season.
Last week, the Barcelona midfielder uploaded a picture with Kiemeney on his Instagram account. He captioned the picture:
"Family" he also a red heart in the caption.
Mikky Kiemeney has also posted a picture on her Instagram story with the former Ajax midfielder. In the picture, the couple can be seen kissing with Kiemeney also showing her baby bump. She captioned the social media story:
"First of November" she also added a heart emoji.
The Dutch midfielder suffered an injury during Barcelona's La Liga fixture against Celta Vigo in September. He was initially expected to make his comeback against Real Sociedad on Saturday (November 4).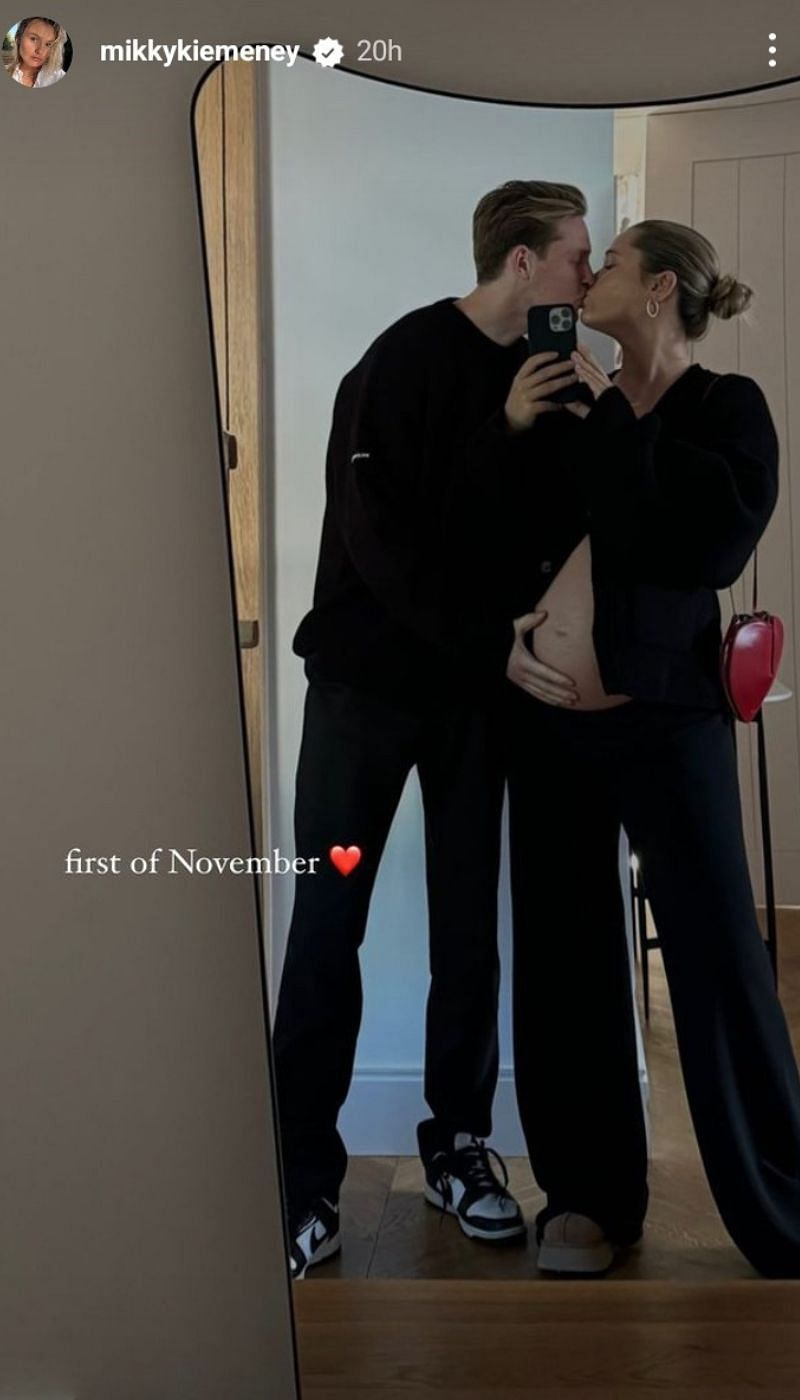 However, according to Barca Universal, Frenkie de Jong's ankle has still not recovered fully. He can potentially make his return against Shakhtar Donetsk in the UEFA Champions League on Tuesday (November 7).
Former La Liga player shows concern about Barcelona midfielder Pedri's injury
Former Villarreal defender Pau Torres has claimed that Xavi Hernandez should give Pedri rest because the Spanish midfielder has been suffering from injuries since the Tokyo Olympics. He said (via Relevo):
"If Barca had decided to give him his rest time, I think that Pedri, today, would be better physically, because he has been suffering from injuries since that moment."
"I think that he is not enjoying football, and neither is Spanish football because he is a different player that Spain and La Liga need."
In his debut year with the La Liga Giants, Pedri played around 75 games for Barcelona as well as Spain. Since then, the Spanish midfielder has missed several games due to various injuries. He's expected to make his return for the Bluagrana against Real Sociedad, this weekend.
This season, Pedri has made only a couple of appearances for the defending La Liga champions. He has been sidelined due to a hamstring injury that he suffered during a training session in August.