Sports
"I would give the young myself a hard time"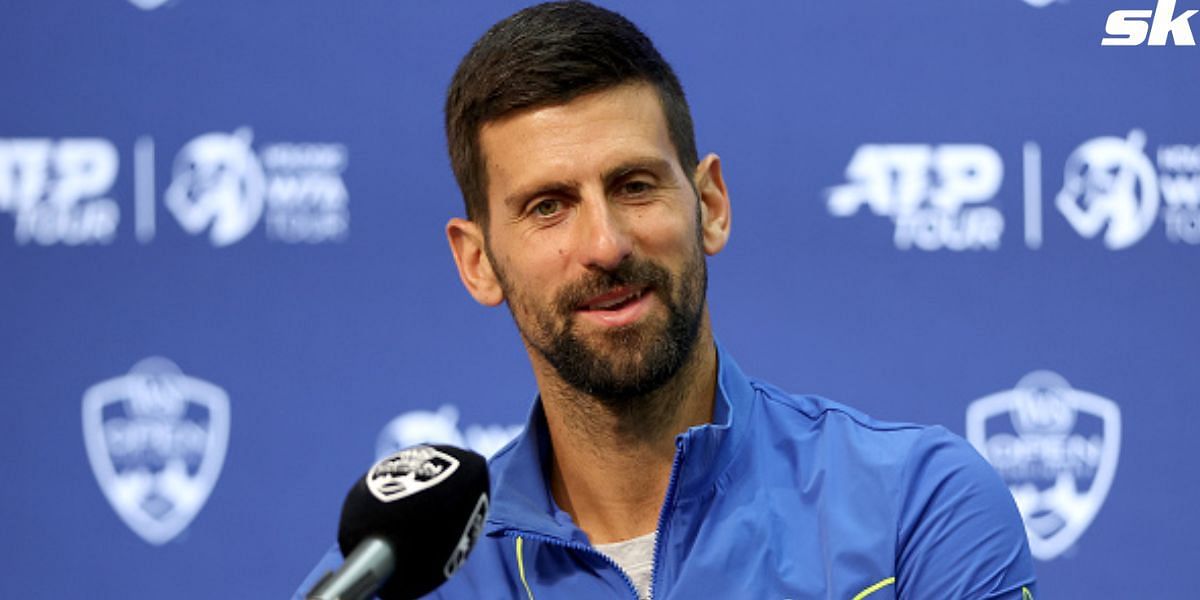 Novak Djokovic talked about being hard on his younger self following his title win at the 2023 ATP Finals.
Djokovic defeated home favorite Jannik Sinner 6-3, 6-3 in one hour and 43 minutes at the Pala Alpitour court to win a record seventh ATP Finals title. This triumph not only secured the Serb his seventh ATP Finals title but also propelled him past Roger Federer, breaking their tie for the most titles ever won at the ATP Finals.
The win in Turin holds even greater significance as it marked the World No. 1's 71st 'Big Title'. This accolade encompasses the collection of Grand Slam titles, ATP Finals titles, ATP Masters 1000 titles, and Olympic singles gold medals. Djokovic's dominance is unrivaled, as he holds the record for the most titles won at Grand Slams (24), ATP Finals (7), and ATP Masters 1000s (40).
During the post-match press conference, Novak Djokovic spoke about encountering inquiries regarding the outcome of a hypothetical showdown between his younger self and his present self. In response, he asserted that it would be a straightforward task for the seasoned 36-year-old Djokovic, who would undoubtedly give his younger counterpart a run for his money.
"But someone did ask me the same question not a while ago. The question was actually phrased like, Who would win in the matchup? I said it would be an easy job for a 36-year-old, yeah (laughter). Joking, of course. I don't know what would be the score. I would give the young myself a hard time, that's for sure," he said.
Novak Djokovic: "I have always the highest ambitions and goals"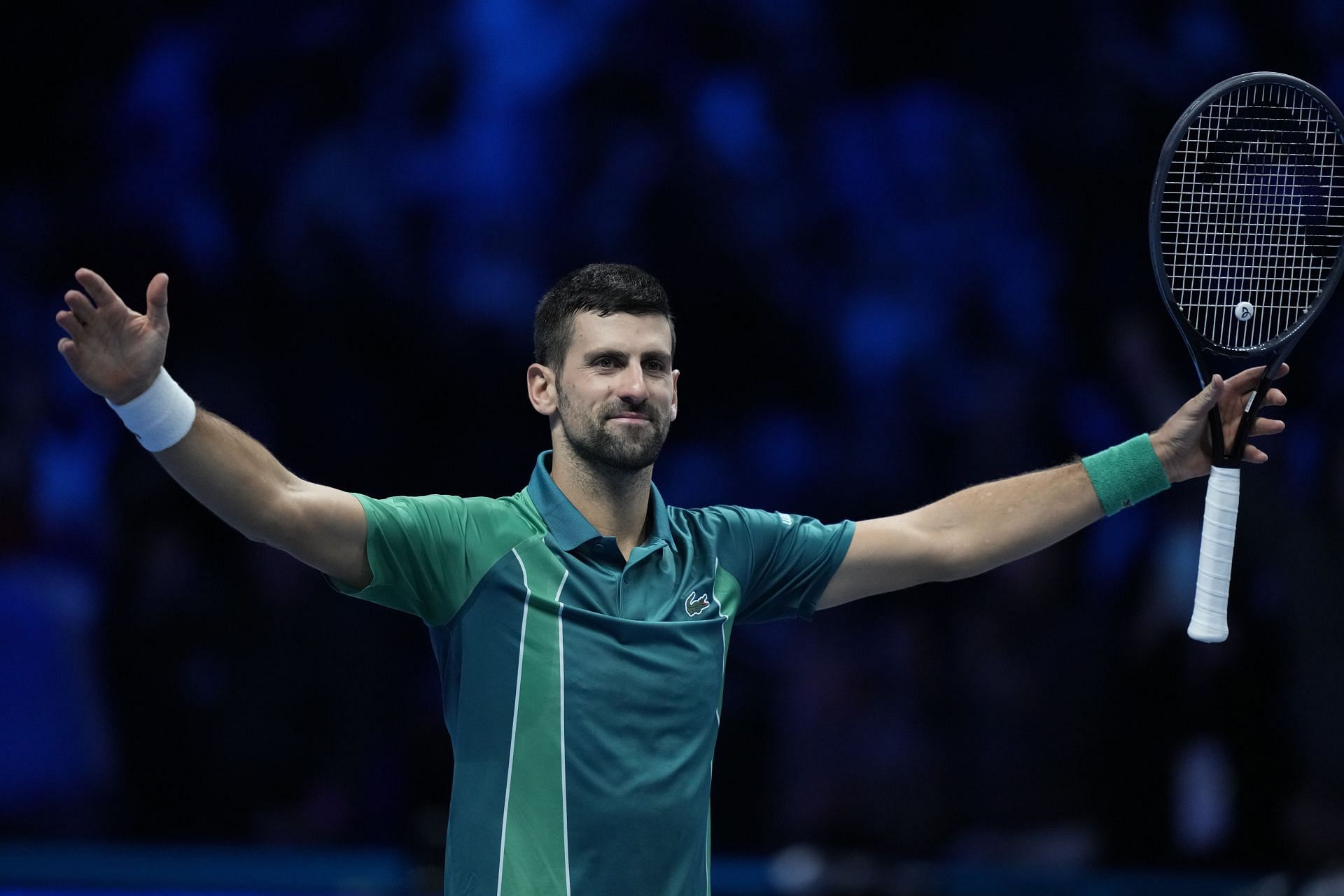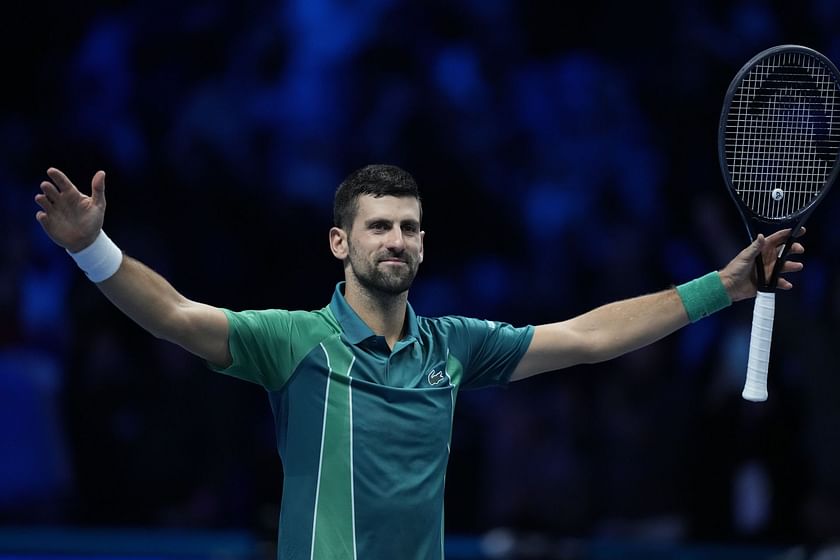 During the same press conference, Novak Djokovic was also asked how he would better the upcoming season since this year he has won three Grand Slams and the ATP Finals title.
In response, the Serb expressed having the hunger for achieving the "highest ambitions and goals." He also revealed that he will be aiming to win all four slams and an Olympic gold medal in 2024.
"Well, you can win four slams and Olympic gold (smiling). Let's see. I mean, I have always the highest ambitions and goals. That's not going to be different for the next year, that's for sure. The drive that I have is still there. My body has been serving me well, listening to me well. I have a great team of people around me," he said.
The 24-time Grand Slam champion expressed his determination to maintain the same level of mental freshness that would drive him to achieve even greater success next season.
"The mindset is the same. I'll keep going. I don't know whether I'm going to have as good of a year next year, but I'm going to keep this kind of, yeah, freshness of mind and in a way motivation to do that.," he added.