Sports
Is the New York Yankees vs Boston Red Sox game delayed? Cause of postponement, updated start time, and more
The highly anticipated matchup between the New York Yankees and Boston Red Sox has officially been postponed due to bad weather. The game may not have been between two teams battling for a playoff start, but it's a heated rivalry regardless. The Yankees were hoping to play spoiler and put an end to the Red Sox's slim playoff chances.
Inclement weather was the official cause of the postponement, as a storm swept across the East Coast. This is not the only MLB game to be affected, with the New York Mets delaying their matchup against the Arizona Diamondbacks.
The Red Sox announced the delay and the rescheduled time on their official X, formerly Twitter, account.
•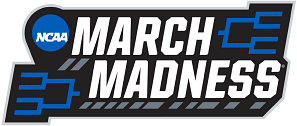 "#FenwayWeather Update: Tonight's #RedSox-Yankees game has been postponed due to inclement weather. The game has been rescheduled for Tuesday, Sept. 12, at 1:35pm. Tickets for the Sept. 11 game will be good for admission to the rescheduled contest" – Boston Red Sox
A double header between these two teams changes the whole dynamic of the series but is necessary. Hopefully, not too many fans of either team will be too displaced by this last-minute change.
---
The New York Yankees are still capable of playing spoiler to the Boston Red Sox
Thanks to injuries to Aaron Judge and others, this Yankees season has not gone according to plan. The team will miss the 2023 playoffs but have the opportunity to ruin the chances of a few other teams.
This is a good summation of how their season has gone so far. This clip was shared to X by Jomboy Media.
"The 2023 Yankees are 2023 Yankeeing" – Jomboy Media
While also slim, the Boston Red Sox's playoff hopes are not dead yet. However, being swept by the New York Yankees could nearly end those chances.
Edited by Nathan Borkowski