Sports
Kate Upton once shunned all rumors of dating music icon Kanye during an interview in 2011: "Listen, there's going to be proof soon"
Before Kate Upton tied the knot with future Hall of Fame pitcher Justin Verlander, the Michigan-born actress and model was considered one of the world's most eligible bacherlorettes.
Upton has appeared on the cover of GQ, Sports Illustrated, and Vanity Fair, just to name a few. Although she has been happily married since late 2017, rumors of potential romantic interests defined her younger days.
In 2011, the then-19-year-old was asked during an appearance on WFAN Radio's Boomer and Carton Live about rumors that she was dating singer Kanye West. At the time, West was touring, promoting his rebound album My Beautiful Dark Twisted Fantasy, a track that garnered him international acclaim.
•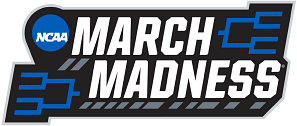 While Kate Upton was complimentary of West's work, she was sure to make it clear that she and the musician, 15 years her senior, were not involved. Upton told the WFAN hosts:
""He's such a great artist, but we're definitely not dating. Listen, there's going to be proof soon"
Three years later, Upton began publicly dating Justin Verlander, who pitched for the Detroit Tigers at the time. West, who now goes by "Ye," married famed socialite Kim Kardashian that same year.
While Kate Upton and Justin Verlander have become a picture-perfect couple, and have since married, things have panned out very differently for Ye. Following his divorce from Kardashian in 2022, the rapper aligned himself with highly questionnable movements and views, some even as abhorrent as publicly praising Adolf Hitler and questionning the historical validity of the Holocaust.
"Kate Upton asked if she wants Justin Verlander to retire "I love watching my husband do what he loves" – Gifdsports
Kate Upton married Justin Verlander in Tuscany, Italy, in November 2017. The breathtaking ceremony occured just days after Verlander had clinched the World Series as a member of the Houston Astros.
Kate Upton was never going to be the one for Kanye
With both Upton and Kanye being at relative popularity peaks in 2011, it can only be expected that media talking heads would attempt to manufacture a storyline. However, while Upton has taken a step back from her career to prioritize her marriage with Justin Verlander and their daughter, Genevieve, Kanye has done the opposite.
A promising career tarnished by his own blind narcissism is how Kanye will always be remembered. Thankfully for Upton, she was able to evade any association with him, even before the world knew how unsavory he really was.