Sports
Mel Tucker claims Brenda Tracy never objected in any manner while sharing provocative pictures of the duo
Mel Tucker has been suspended without pay as head coach of the Michigan State Spartans after details of sexual harassment accusations by Brenda Tracy were published Saturday. The university is expected to wait for the results of an upcoming Title IX investigation as they look to fire him with cause to avoid paying his buyout clause, which would be more than $70 million.
Brett McMurphy of The Action Network shared the news, tweeting:
"Michigan State AD Alan Haller says coach Mel Tucker suspended w/out pay pending outcome of Title IX investigation. 'This is just a formality,' source told @ActionNetworkHQ Mel Tucker has coached his last game at MSU. This is something school legally must proceed w/(regarding Tucker's buyout/fired with cause). There's a lot that could still come out. This is about damage control"
•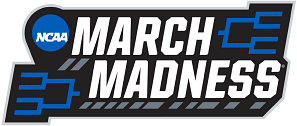 Tucker, who was suspended Sunday, has been accused of sending unwanted sexual advances to Tracy, including masturbating on a phone call, without her consent. He previously denied any wrongdoing, claiming that the two had phone sex on the phone call in question. The former Spartans coach again denied any wrongdoing in a statement released by his lawyer on Monday:
"It was an entirely mutual, private event between two adults living at opposite ends of the country. She initiated the discussion that night, sent me a provocative picture of the two of us together, suggested what she may look like without clothes, and never once during the 36 minutes did she object in any manner, much less hang up the phone."
Tucker alleged that Tracy's accusations could be driven by a financial motive. He was interviewed by Title IX investigator Rebecca Leitman Veidlinger in March. In July, she ruled that there was no finding of fault. A hearing regarding the matter will take place next month.
Check out Mel Tucker's full statement here.
Mel Tucker discusses his relationship with Brenda Tracy
Brenda Tracy, who is a sexual assault prevention advocate and rape survivor, visited the Michigan State Spartans football program in both 2021 and 2022. She has accused Mel Tucker of sexually harassing her during that period.
The Spartans coach discussed the allegations in a statement released through his lawyer:
"We developed a mutual friendship that grew into an intimate, adult relationship; at this point, my wife and I had been estranged for a long time. Ms. Tracy and I engaged in dozens of calls throughout fall 2021 and winter 2022, many of which she initiated and which occurred late at night. We both talked about all sorts of intimate, private matters. She told me that I could trust her, and I proceeded to do just that."
Tucker has denied any wrongdoing and has claimed that Tracy did not accuse him of any wrongdoing until after their relationship soured. He alleged that Title IX investigator Rebecca Leitman Veidlinger ruled that they had a personal relationship while asking fans to reserve judgment until the truth is revealed.
Edited by Joseph Schiefelbein