Sports
Michael Schumacher's lawyer on why the German's family has kept things private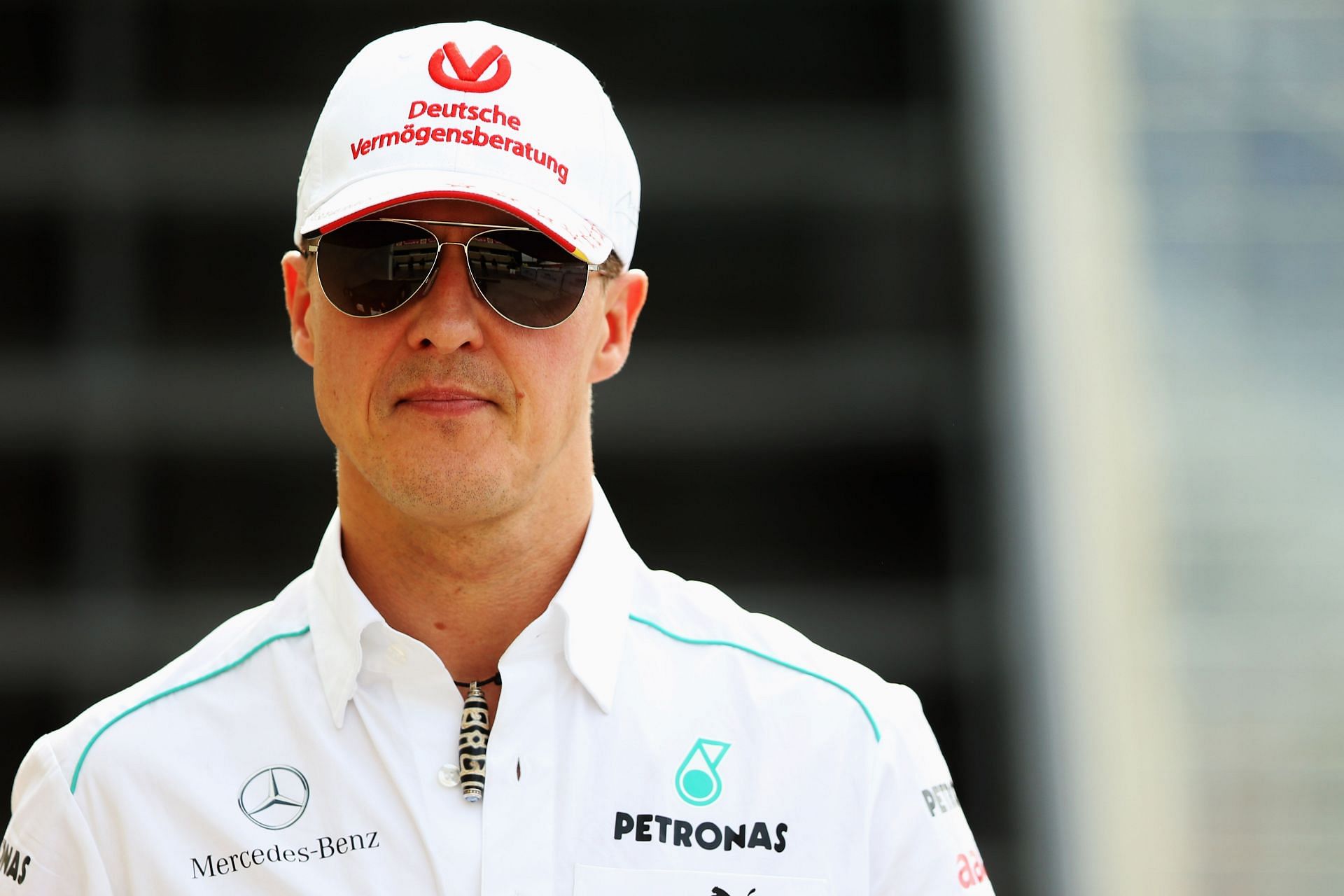 Michael Schumacher's lawyer has explained why the legendary German's current medical situation is kept private. Schumacher is arguably one of the most popular personalities in the world for his unprecedented achievement in Formula 1. However, after his extremely severe skiing accident in 2013, little to no information has surfaced as to how he is actually doing.
Speaking to LTO, Schumacher's family lawyer Felix Damm stated why they decided not to reveal anything about the seven-time world champion. He explained how the legendary driver's family decided to make a final announcement about Schumacher's state and then never speak about it to the media.
However, since the media would always like to update and follow up on his health, they decided not to publicly reveal Schumacher's state just yet.
"It has always been a matter of protecting private information. Of course, we had a lot of discussions about how to do that. We also considered whether a final announcement about Michael's state of health could be the right way to go about it. But that wouldn't have been the end of it and there would have had to be permanently updated 'water level reports'. Because as a person affected, it is not in your hands to order the media to draw a line under the matter," Schumacher's lawyer said.
"The media could take up such a report again and again and ask: 'And how does it look now?', one, two, three months or years after the report. And if we then wanted to take action against this reporting, we would have to deal with the argument of voluntary self-opening," he added.
As of now, only a handful of people outside the Schumacher family know how he is and have met him. One of them is former FIA president and Ferrari team boss Jean Todt.
---
Carlos Sainz on meeting Michael Schumacher for the first time
A month ago, Carlos Sainz shared a story of how he first met the legendary former F1 driver. In a recent episode of the P1 podcast with hosts Matt and Tommy, Sainz explained that, despite being a fanboy, he did not understand the gravity of meeting Schumacher for the first time, simply because he was too young.
He stated that the meeting would have been very different if he had been slightly older.
"I think I was just too naïve to realize I was meeting Michael Schumacher. I was just a fanboy, but I was not getting too nervous. If I would have met him at 16, when I truly knew who Michael Schumacher was, like when I knew the history what he had done," Carlos Sainz said.
Since Michael Schumacher is one of the most successful F1 drivers, several current drivers still idolize him.