Sports
"Nothing but tears for opposition batters"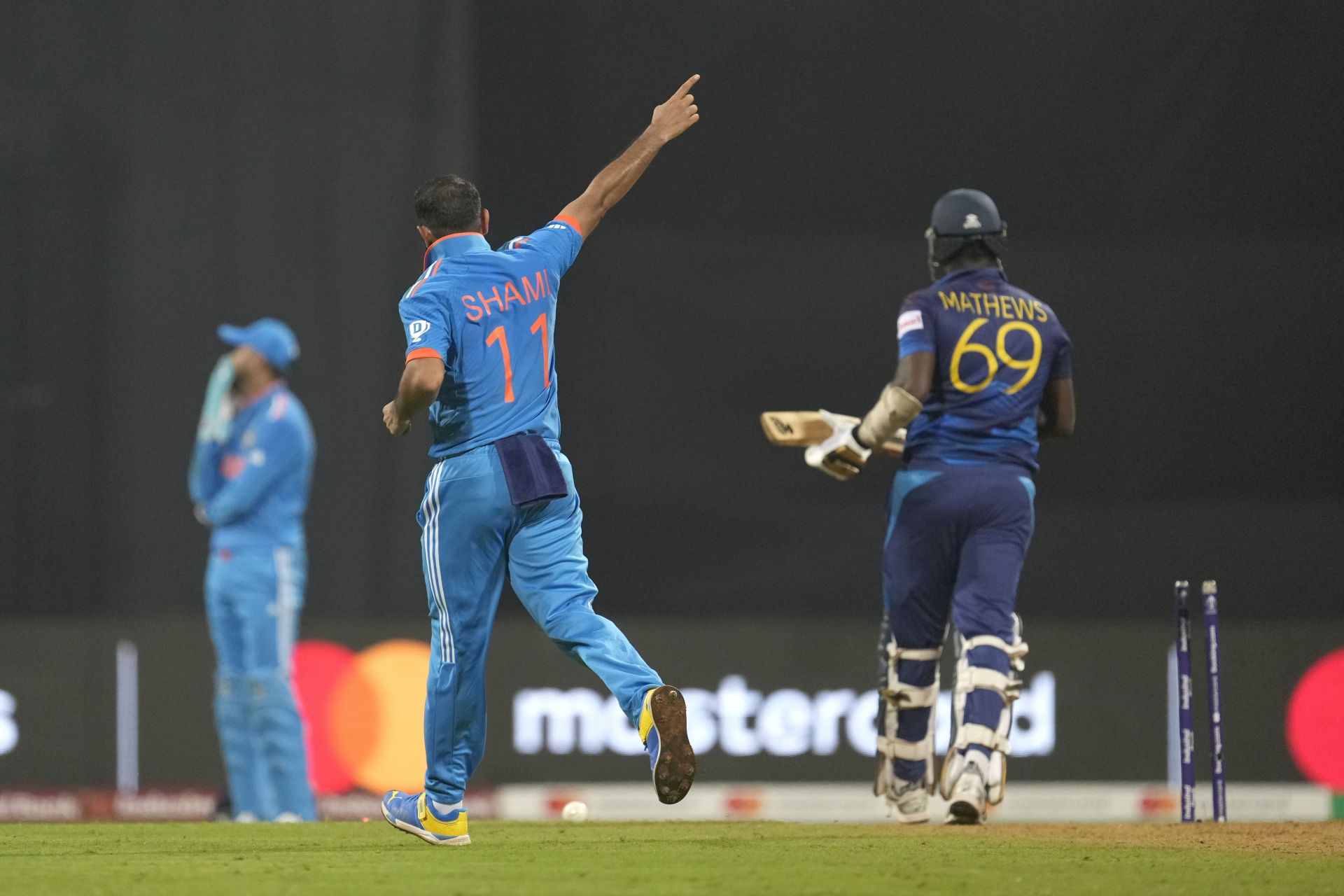 Former Australian opener Matthew Hayden reckons that Mohammed Shami's addition has bolstered Team India's fast bowling attack in the ongoing 2023 World Cup.
Hayden pointed out how the opposition teams have visibly struggled to get going against India since Shami's return. Pinpointing the reason behind the seasoned campaigner's tremendous success, here's what Hayden told (2:43) ESPNcricinfo:
"Since Mohammed Shami has come back into this team, there has been nothing but tears for opposition batsmen. He has carved his way through simple (bowling). There's no mystery, there's not a scrambled seam, there's just a presentation of a seam, a beautiful wrist, and the ability to be able to get into the stumps."
"If he doesn't do that, he can shape the ball and can move the ball both ways. It's perfection. We often talk about batting in this World Cup, but Mohammed Shami with the ball has been just magnificent." he added.
Mohammed Shami ran riot in the team's 2023 World Cup clash against Sri Lanka at the Wankhede Stadium in Mumbai on Thursday. He picked up his second five-wicket haul in the ongoing showpiece event, helping India bowl out the opposition for just 55 runs to complete a 302-run win.
---
"He has had knee problems, which he is managing" – Anil Kumble on Mohammed Shami's fitness
During the same discussion, former India head coach Anil Kumble spoke about how Mohammed Shami picked up a knee injury in the past, which has had a big impact on his overall fitness.
He suggested that the senior bowler has shown massive improvement in the last few years, as he has understood how he needs to manage his workload.
Kumble added (25:49):
"He has had knee problems, which he is managing. But over the last five to six years, he has certainly built his fitness up. He knows how to manage his workload. Even at the nets, I've never seen him run in and just bowl ginger. He doesn't run much because of his knees. He does hit the 2k time trial. He does it but doesn't like it."
Kumble further mentioned that Shami is an intelligent bowler and also comes up with valuable insights during team meetings. He elaborated (26:50):
"He has a mind of his own. It's great to listen to him in team meetings. His views on how he would approach those 20 overs; I've only managed him in T20s recently. Shami has improved on his fitness and the understanding of his own body."
Mohammed Shami has picked up 14 wickets from just three games in the 2023 World Cup. He is now India's leading wicket-taker in World Cups, having bagged 45 wickets from 14 appearances.