Sports
Nyla Rose claims 31-year-old star is The Devil in AEW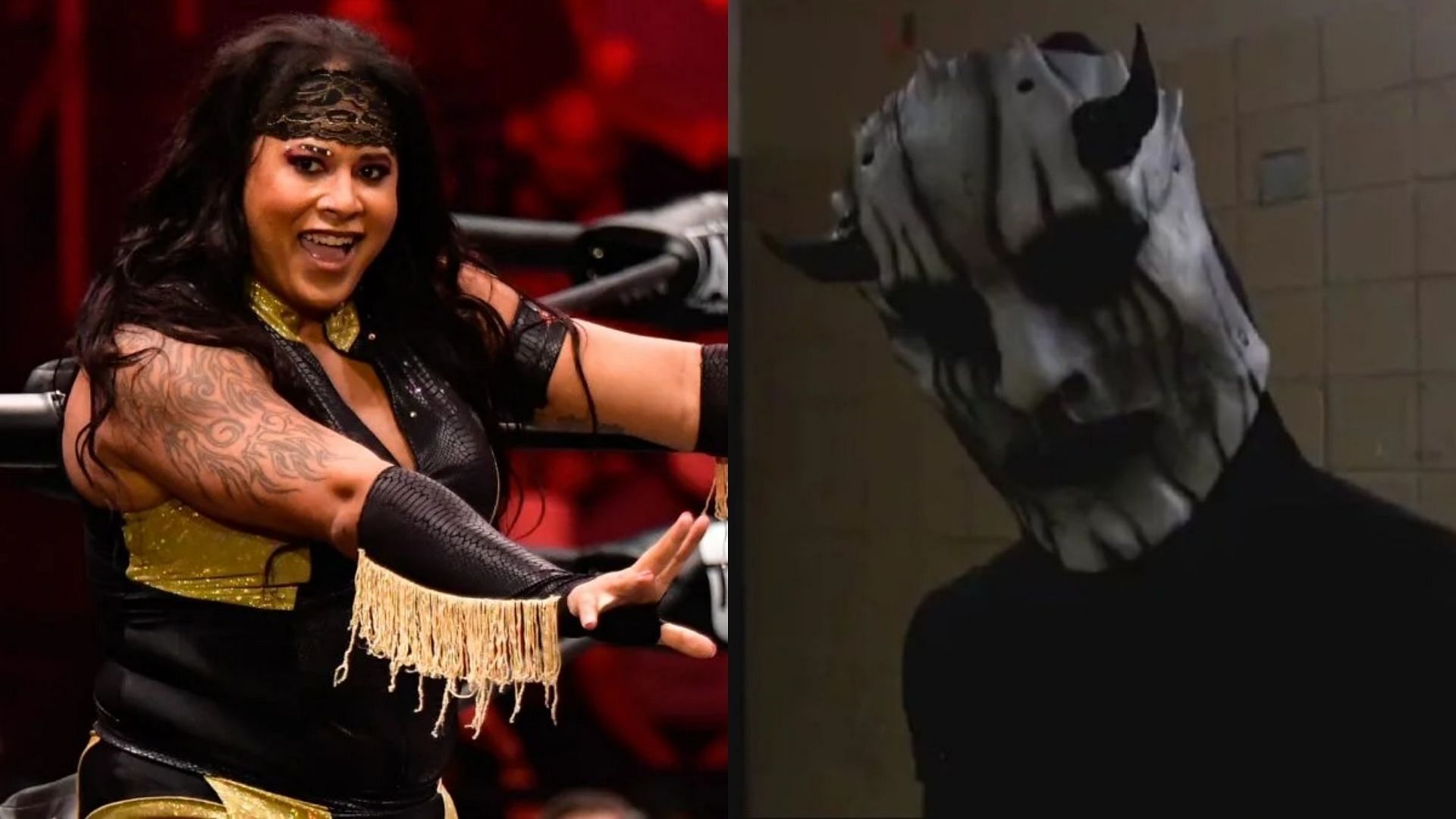 The mystery about who is behind the devil mask in AEW continues to perplex fans. With names like CM Punk and Britt Baker floating around in connection to the hidden assailant, Nyla Rose believes that she may have solved the mystery, and the person she is suggesting might come as a bit of a shock.
Nyla Rose has gained a cult following on social media because of her witty yet somewhat uncanny comedic chops. The former AEW World Champion showed this off when she unexpectedly accused fellow star Red Velvet of being the promotion's Devil, although the Native Beast took a roundabout way of reaching this conclusion:
Unscrambling someone's name isn't the most fool-proof way of undergoing detective work unless you're in a cheesy 80s cartoon or your name is Sherlock Holmes. One would imagine that Tony Khan and his team put a little more effort into this storyline than that.
Nonetheless, the mystery remains, but fans can at least rest easy knowing that Nyla Rose is on the case.
---
Red Velvet misses out on an opportunity at AEW Full Gear 2023
While it is extremely unlikely that Red Velvet is The Devil everyone has been dying to unmask, one thing for certain is that she almost earned a spot at AEW Full Gear 2023, but narrowly missed out.
On last night's Dynamite, she challenged Skye Blue for the final spot in a three-way match for the TBS Championship at Full Gear this weekend. Not only did Velvet lose the bout, but this marks her second straight loss on Dynamite in as many weeks.
Skye Blue will proceed to the pay-per-view, where she will be met by the House of Black's Julia Hart and the current TBS Champion Kris Statlander. This match will pose the biggest threat to Statlander's reign thus far, with both of her challengers conceivably in good positions to walk out the victor.
---
Who do you think is the man behind the mask? Sound off in the comments section below
BREAKING: The Undertaker comments on the dream match with Sting right here.