Sports
Odisha FC vs NorthEast United FC preview, prediction, team news, and more ahead of the ISL 2023-24 clash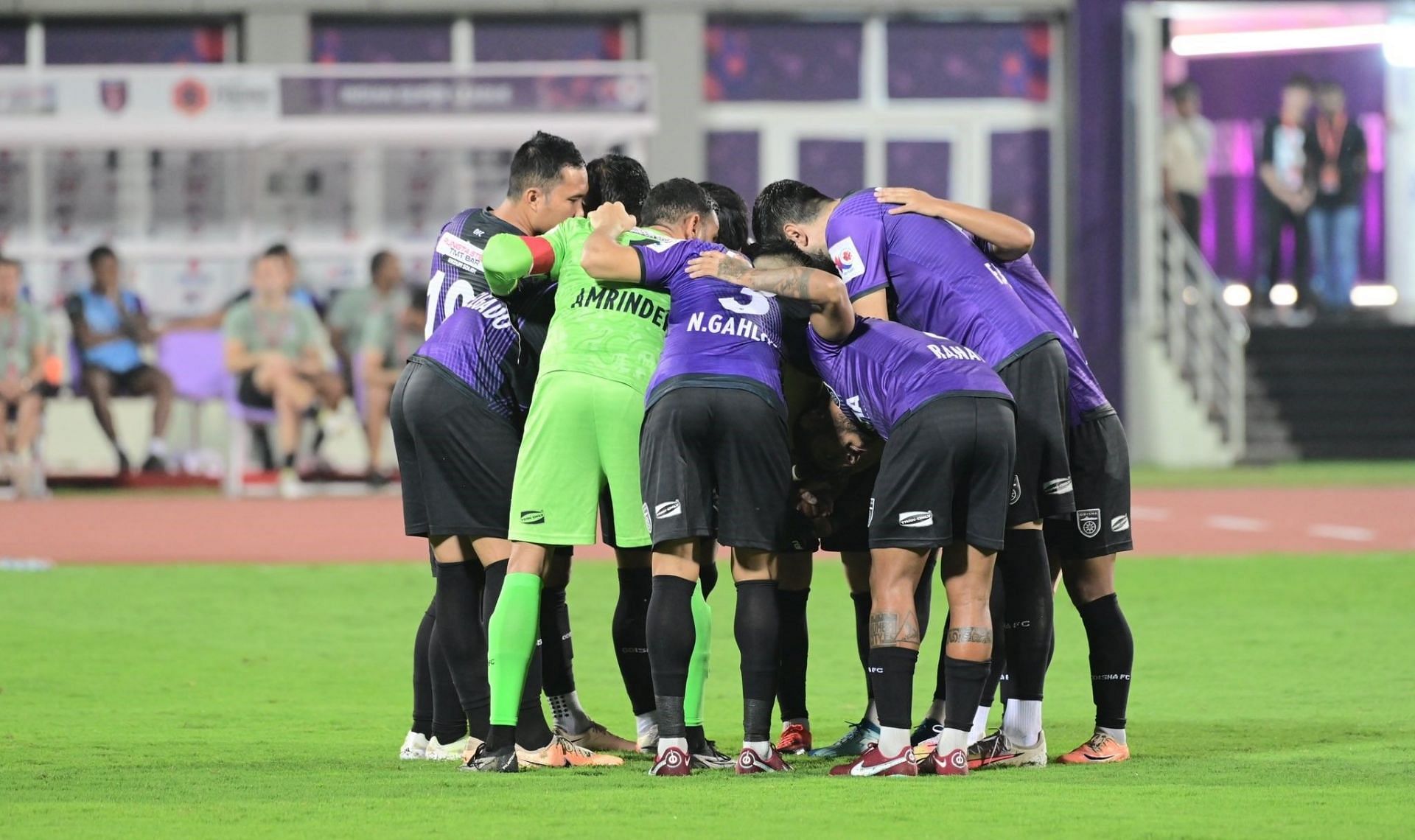 Following their incredible victory over Bengaluru FC, Odisha FC are set to welcome an in-form NorthEast United FC side to the Kalinga Stadium on Friday.
The Juggernauts had a rocky start to their season, managing only one win in their first four games, as well as suffering two losses in the AFC Cup group stages.
However, Sergio Lobera and his men seemed to have gained momentum with two consecutive victories. First, they convincingly beat Maziya S&RC 6-1 in the continental competition and then staged a remarkable comeback, overcoming a two-goal deficit to defeat Bengaluru FC 3-2 in their last match.
Despite the wins boosting their confidence, Lobera emphasized the need for consistency in their performance during a pre-match press conference
"We need to try to find the balance between attack and defense," Lobera said." We are scoring a lot of goals, but we are also conceding a lot of goals. I like to play attacking football, but we need to find balance when we lose the ball because we are conceding goals."
Meanwhile, NorthEast United, after a challenging season, has enjoyed a resurgence under the leadership of Juan Pedro Benali. The Highlanders currently sit in fifth place with eight points and a four-game unbeaten streak
In their last game, NorthEast United scored twice in stoppage time and secured a famous 2-1 win over Jamshedpur FC in Guwahati. Benali's men seem to have the confidence and belief to come up against any opposition and play their game, something that was lacking last season.
Speaking to the press, the Spanish manager expressed his confidence in his team and wants them to give it their all against a strong Odisha FC side.
"For us, our objective is always the next game. We don't think about the (international) break at the moment. Odisha is a great team with a very good coach and players. We will try our best to get the best result possible," he said.
Odisha FC vs NorthEast United FC: Predicted Lineup
Odisha FC: Amrinder Singh (GK), Amey Ranawade, Mourtada Fall, Narender Gahlot, Jerry Lalrinzuala, Ahmed Jahouh, Puitea, Lenny Rodrigues, Isak Vanlalruatfela, Cy Goddard, Diego Mauricio.
NorthEast United FC: Mirshad Michu (GK), Dinesh Singh, Asheer Akhtar, Miguel Zabaco, Tondonba Singh, Mohammed Ali Bemammer, Phalguni Singh, Romain Philippoteaux, Nestor Albiach, Jithin MS, Parthib Gogoi.
Odisha FC vs NorthEast United FC: Prediction
Odisha FC and NorthEast United FC are heading into the clash with positive momentum in their camps, which makes it an intriguing battle. While the Highlanders have been solid on their home turf, they have struggled to replicate their performances in the away games.
Odisha, on the other hand, are starting to hit their stride, and with the quality of the squad and the depth they possess, they will enter this game as favorites.
However, it's worth noting that fixture congestion and potential fatigue may pose a challenge for the Juggernauts, who are scheduled to compete in five matches within a 15-day span. This presents an opportunity that NorthEast United might aim to capitalize on.
Prediction: Odisha FC 2-1 NorthEast United FC