Sports
Tom Brady recalls joining forces with Michael Jordan to humiliate John McEnroe at golf
Tom Brady says he and Michael Jordan teamed up in golf to embarrass tennis player John McEnroe.
Jordan has been well-documented as an avid and talented golfer, as he often plays with the pros. McEnroe, meanwhile, has turned to golf after his professional tennis career ended.
John McEnroe was at an event Michael Jordan hosted and it was the latter and Tom Brady on the same team against the tennis player and someone else.
•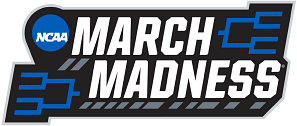 " data-lazy="//staticg.sportskeeda.com/skm/assets/promotional-content/2023/nfl/start-sit/nfl_start_sit_desktop_2.png?h=412″ />

Not only did the two play, but Brady spoke on the Let's Go Podcast to Peyton Manning and said the match wasn't even close.
"I had a great John McEnroe moment when I was 2005-06. I got invited after we lost to you actually Peyton in the '06 championship game. Michael Jordan had an event in the Bahamas, a golf tournament. And in the final round, it was myself and MJ. MJ put me on his team against McEnroe and someone else and we beat him up pretty good. And he was so mad the whole time."
"And he was like this is such bulls*it. You two are on the same team. How are we doing this? And you know, we kind of ran away with it, the golf tournament… But John was still as feisty as ever and wanted to win and now he's so pi*sed… Michael was stacking the deck in his own tournament. So it was pretty amazing."
How badly Brady and Jordan won is uncertain, but from the former quarterback's comments, it seems to be pretty one-sided for how angry McEnroe got.
---
Tom Brady's history with golf
Tom Brady has been no stranger to playing in golf tournaments and playing on live TV.
In July 2021, Brady teamed up with Phil Mickelson for The Match against Bryson DeChambeau and Aaron Rodgers. Prior to The Match, Brady's golf handicap was 8.1.
However, there were struggles as during The Match, Brady had a lot of bad shots. But, he managed to chip in, which was one of the highlights.
---
Tom Brady set to be honored by the Patriots
On Sunday, it was announced that Tom Brady would be inducted into the New England Patriots Hall of Fame next summer.
Brady will be inducted on 6/12 (June 12), which is the six Super Bowls he won in New England, and his number 12. Usually, the waiting period after retiring is four years to be inducted into the Pats Hall of Fame but owner Robert Kraft said he is waving it to get Brady in right away.