Sports
"You're still in training!" – Chad Gable sends a reminder to 17-time WWE champion ahead of RAW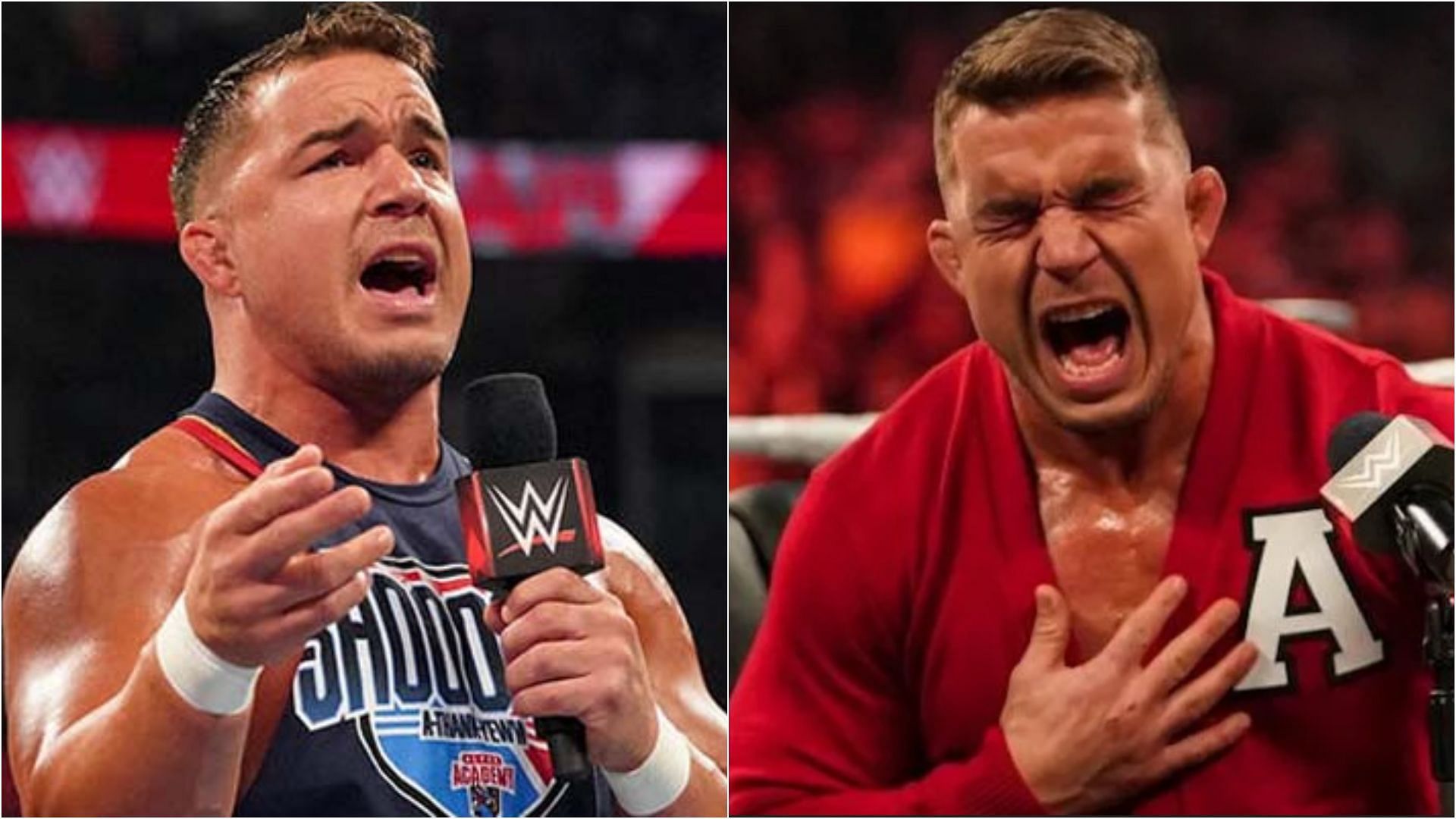 Chad Gable has been leading Alpha Academy extremely well on WWE RAW. The former Olympian recently took Akira Tozawa under his wing, and added the Japanese superstar to the ranks of the Alpha Academy. Gable has now sent him a warning ahead of Monday night's show.
Alpha Academy has proven to be one of the most technically sound tag teams on RAW. The addition of Maxxine Dupri has added another dimension to the faction.
Akira Tozawa recently made his way into the faction to provide a bit of a comedic touch. He is scheduled to face Shinsuke Nakamura on the upcoming episode of RAW.
The 16-time 24/7 Champion and one-time Cruiserweight Champion thinks he is all prepared to take down The Artist on Monday night's show. Ahead of their clash, Tozawa sent a warning to his opponent on Twitter.
Chad Gable reacted to Tozawa's tweet, and reminded him that he is still in training. He told the 38-year-old superstar to settle down before aiming so high.
Here is what Chad Gable wrote:
"Dude! Settle down! You're still in training!"
Check out Chad Gable's tweet below:
Akira Tozawa could benefit from working with Alpha Academy for some time. He has been used as an enhancement talent by WWE for years, and it would be great to see him pick up some victories with the faction. Additionally, he could provide fans with some comic relief with his work on RAW.
---
Chad Gable's newest student sent a warning to his WWE RAW opponent
Akira Tozawa has been one of the most delightful characters in WWE for years. While he hasn't won many matches in his time in the company, he has given fans some top spots to remember.
Tozawa sent a warning to Shinsuke Nakamura ahead of their clash on Monday. It looks like the 38-year-old star is ready to prove to the world why he came to the United States, and started working with WWE.
"Tomorrow's the big day. 7 years ago on this day, I came to United States. I will show you THE POWA OF TOZAWA!!!! ARIGATOOOO!!!!!" Tozawa wrote.
The match could begin a new rivalry between members of Alpha Academy, and the villainous Shinsuke Nakamura. Fans could see The Artist form a temporary faction of his own to take down Alpha Academy, and gain some momentum. A match between Chad Gable and the heel would work very well.
Do you want to see Akira Tozawa surprise Nakamura with a win on WWE RAW? Sound off in the comments section below.
Bully Ray sends a one-word message to Sting right here